Online Dry Cleaning Mobile App
Our Dry Cleaning Mobile App
Online Dry Cleaning
Much more than a catchy name, Online Dry Cleaning has managed to capture its share of the market through excellent service, exceptional social media marketing, and aggressive courting of dry cleaners across the world. The background technology is remarkable, connecting users and dry cleaners with a smooth interface that rarely reports errors. It also has the potential to do much more than offer dry cleaning services — in bringing laundry, wedding gown cleaning, and even curtain cleaning to users' doors; it's shown the ability to be a ground-breaking pickup and delivery service, too.
How it Works
Choose a Dry Cleaner Near you
A Dry Cleaner Picks up your items on the agreed date
The Dry Cleaner will clean and bag your items
They deliver your items back to your doorstep
And you are notified throughout the entire process.
Become a Provider
Build you dry cleaning and laundry business with us. Your customers, our technology. In this current trend, we have built a mobile on demand app service. It is designed to make it easier for your customers to engage in getting Dry Cleaning picked up and delivered when your customer needs it.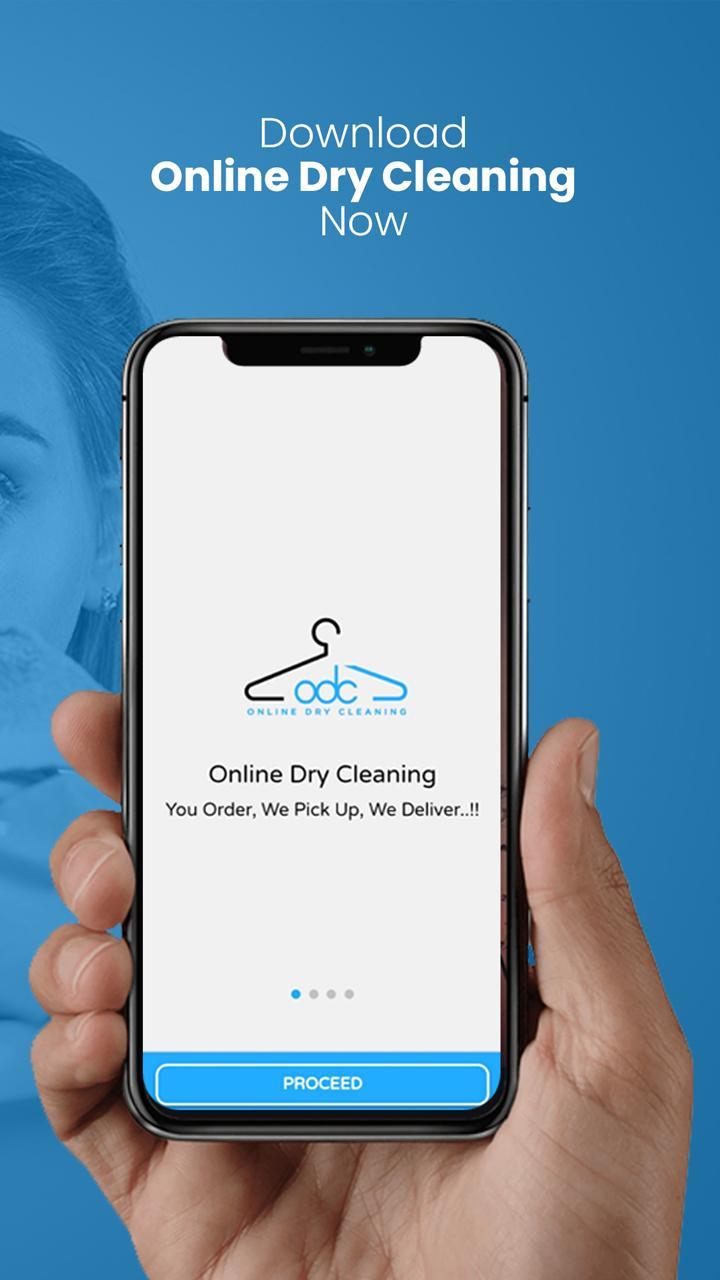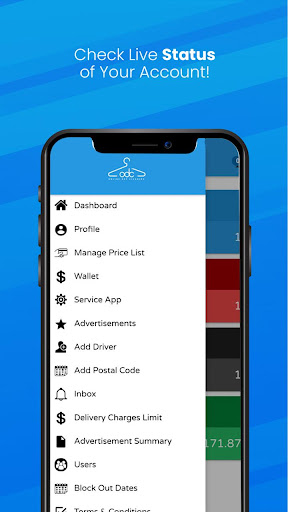 More on the industry
Most dry cleaners do offer a manual type of drop-off and pickup and delivery service, and this is generally by telephone created manually or basic based on simple web-based ordering pages, these orders are generally manually added onto a run sheet printed out, and the drivers, have to slot these into their current route, by, estimation of fitting it in, system, where ODC offers a is a totally customisable, app solution, for picking up and delivering based on our smart google map connected system personalised automated service, when the user customer wants it. The ODC driver's APP difference is, we will auto allocate the pickup or deliveries on a route or routes, of the day, to the drivers this systematic routing using google maps, this, is a logical way of routing a driver to pick up and or drop off the users ordering within a route how they want it.