Our Red Box
The Red Box
The Red Box is a Vending Machine for Dry Cleaners that allow their customers to Drop Off and Pickup Dry Cleaning 24 hours a day.
We create the most realistic artificial intelligence Dry Cleaning Systems
To make any type of technology, a reason is the most important part of any development. The reason why the Red Box was developed is to service the public in providing a convenience of service.
Anytime pickup & drop off dry cleaning Service
Credit Card Supported
Barcoded accuracy picking up
SMS notification when your order is ready
High Visibility
The best solution for a red box position is right in front of people's vision, hence the reason for the name and colour selection as red is a prominent colour in the spectrum of colours, as it stands out.
Consistency & Reliability
As a brand it's important for consumers to be able to USE any red box in the country with the same process of drop off & pickup, this will give consumers the confidence in use.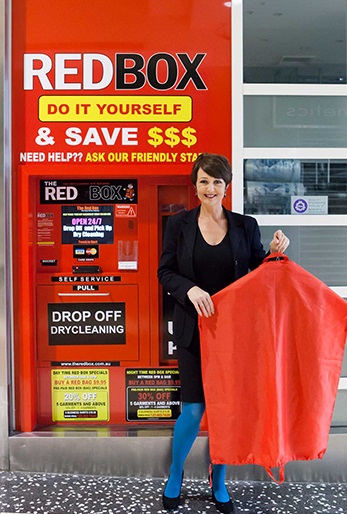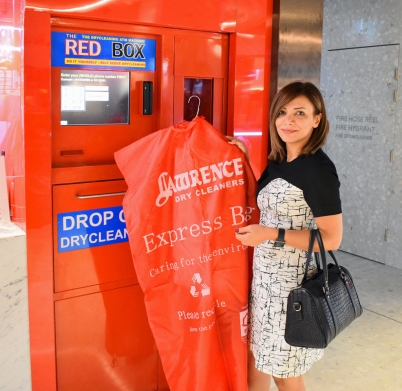 Affordability
Providing an almost zero capital outlay for this technology gives the dry cleaner a NO BRAINER approach in becoming a 24-hour self-serve provider of dry cleaning. Let's face it were else can you get all this technology starting around 1.95 per every hour. a staff member per hour cost WAY more per hour than a machine.
SMS Communication
We keep you updated on when your order is ready by sending you a SMS message, once the provider adds the order to the machine.